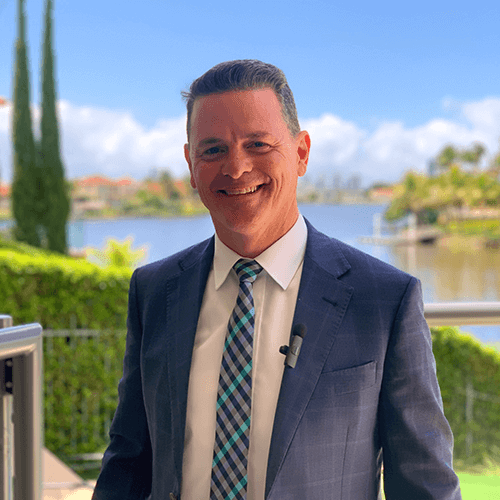 Contact Rob
0410 438 003
[email protected]
Rob Doorey
Auctioneer
Conducting auctions across QLD & NSW, Rob is known for his impeccable timing; intimate knowledge of the product being offered and above all else an unsurpassed hunger to extract the final dollar from the buyers. Friendly, engaging, and patient, Rob always has the vendors best interest in mind.
Rob has a background in commercial radio, having spent almost 30 years working behind the microphone in multiple radio stations along the east coast of Australia. Rob is also a sought after corporate emcee, voice-over artist and TV presenter.
The experience gained from his radio, emcee and presenting roles gives Rob the instinctive ability to make people feel comfortable at an auction. As an auctioneer, Rob has a knack for relaxing the buying public and boasts the talent of being able to build trust and rapport with buyers and sellers alike. This showcases the exceptional communication skills acquired in his high pressure, high paced aforementioned career.
Personally, trained by and working alongside some of the best auctioneers in the industry, Rob is looking forward to being a part of your team on auction day.
Book an auction with Rob
"Rob Doorey was fantastic on the auction day and during the lead up to the auction day, he made my job easier, he is extremely professional and very personable, he was in control of two very good auction crowds and he helped me achieve a fantastic result for my sellers, I highly recommend Rob."
- David Nichol, Hillsea Paradise Point