Contact Jenna
0478 012 822
[email protected]
Jenna Dunley
Auctioneer
Jenna's constant energy, optimism and 'glass three-quarters full' attitude ensures that she helps even the most complex situations get sorted and gets the job done with a smile.
Being friendly, caring and approachable are all attributes that Jenna naturally has making her interactions with everyone she meets warm, welcoming and memorable, and ending in long-lasting relationships.
Her competitive, driven and motivated nature means that she is constantly pushing herself to achieve the absolute best outcome for her clients.
Jenna is constantly keeping my finger on the pulse of the Canberra marketplace, keeping 'in the know' and ahead of the pack.
Book an auction with Jenna
Awards
2019 Apollo Auctions Invitational Finalist

2019 Australasian Auctioneering Championships Finalist

2018 Australasian Auctioneering Championships Finalist
2018 Apollo Auctions Invitational Auction Competition's Rookie of the Year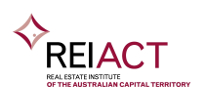 2018 REIACT Novice Auctioneer of the Year