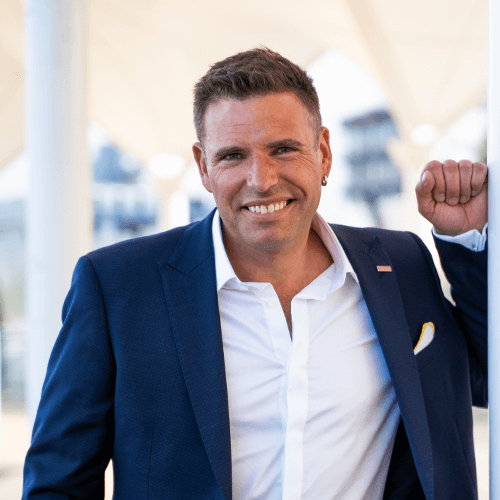 James Alexander
Auctioneer
James was born in London's East End and has been in the public eye most of his life. His career in sales began when he was just 15. He's been in sales ever since. He's passionate about it, he understands it. His real estate career began back in 2007 in the face of a recession, arguably the hardest time to start a career in real estate. On reflection he says,
"It was the best time to start. To close sales, you had to be tenacious, innovative and think outside the square". It's that positive can-do attitude which made him rise to become one of the top agents in Bream Bay Northland over his 5 years there. He replicated the same achievement in Rotorua achieving Elite status for the Ray White group.
His energetic personality is infectious. If you have ever had the pleasure of meeting James, you'll understand why he receives the testimonials he does and why he achieves the success for people that he does. His charisma, enthusiasm, quick wit and up-beat nature are a winning combination. A quick rapport builder is a trait that pays dividends when the gavel is in hand and things get rapid. James is a natural people person through and through.
Contact Apollo Auctions New Zealand